David Wong er en opfinder, forfatter, kampkunstner, Qi Gong-udøver og visionær iværksætter. Han er grundlæggeren af Qi Life, et firma, der udvikler frekvensterapeutiske teknologier til personlig velvære.
Hver gang dit hjerte slår, udsender det en elektromagnetisk puls, der kan måles flere meter væk fra din krop. Så vores kroppe har faktisk en energifeltboble omkring sig. Nogle vil måske kalde det Auraen. En persons konstitution og mentale sundhed afspejles direkte i kvaliteten og størrelsen af denne boble. Jorden har også et magnetfelt, og det har en frekvens: 7,83hz. Når du er i harmoni med naturens frekvenser, har din krop en tendens til at fungere optimalt, når den er ude af linie, har du en tendens til at være utilpas. Vores teknologier efterligner disse usynlige, men alligevel sporbare og naturligt forekommende fænomener og udsender det til en person eller et hjem.
David Wong udviklede Qi Coils, helbredende apparater baseret på elektromagnetiske frekvenser. Han var kronisk syg i 10 år og besluttede at praktisere mere meditation. Gennem sine eksperimenter opdagede han frekvens- og elektromagnetiske energienheder, så han begyndte at skabe sin egen enhed ved at bruge sine ingeniørfærdigheder, musikalske talenter og evner til softwareudvikling. Han helbredte sig selv ved et uheld på 12 uger uden nogen pilleoperation, og følte, at alle burde have dette i hænderne, så de kan forvandle sig selv, som han gjorde.
For at opnå højere bevidsthed skal du ifølge David have ønsket om at søge sandheden. Når du har det ønske, vil din rejse begynde. På din rejse vil du heale dit sind og din krop, uddybe dine meditationer og begynde at se verden med nye øjne.
At være taknemmelig for det, du har, er et krav for at være glad. Selvom omstændighederne er de værste, vil bekymringer eller stress ikke hjælpe dig, men snarere skade dig. Ved at praktisere taknemmelighed lærer vi at vende angiveligt dårlige omstændigheder til gode. Dette er nøglen til at være leder og lykkes, når tingene bliver svære.
Ved at justere dit hjerte, sind, krop og ånd tager du en tanke og manifesterer den i dine drømme. Heart-Mind integration betyder, at du forbinder dine følelser med dit intellekt. Mind-Body integration betyder, at du lytter til, hvad din krop fortæller dig, og at du også tager handling. Mind-Spirit integration betyder, at du får adgang til din underbevidsthed, som hjælper dig med at løse problemer kreativt, se den mulighed, som ingen andre ser, og intuitivt ved præcis, hvad der skal gøres for at manifestere din drøm.
Alle har en fortid… nogle gange kan det være ret mørkt. David Wong foreslår at give slip på din fortid, så du kan opnå gode resultater for fremtiden. Først skal du forstå, at videnskaben har bevist, at vores hjerne kan omkobles på grund af dens neuroplasticitet, og også 70% af vores DNA kan ændres gennem genekspression. Så hvad end du var i fortiden eller er nu – kan ændre sig. Det hele kommer ned til at ændre din frekvens på det dybeste niveau. Energi og frekvens er de grundlæggende byggesten i alt, inklusive dit sind, krop og ånd. Ved at komme ind på den frekvens, der passer til dig, vil fantastiske resultater komme til dig naturligt og nemt, det er som om du er den heldigste person i verden.
Den bedste måde at komme i forbindelse med nogen på er at have en lignende vision eller formål, eller komme på samme frekvens, som at forstå hinanden på et niveau, der er hinsides ord.
David anbefaler folk at tage deres karriere til det næste niveau, finde ud af deres styrke nummer et og gøre den endnu bedre gennem ubarmhjertig øvelse og derefter vise den til verden.
Davids største kamp har været at lette paradigmeskiftet i andres sind, som endnu ikke har oplevet energi- og frekvenshealing. Nogle gange er dine ideer så avancerede, at det tager tid for den gennemsnitlige person, der er betinget af vestlig medicintro til fuldt ud at forstå, hvad der sker. Den bedste løsning, han har fundet, er bare at lade dem opleve det selv og se de positive forandringer, der sker med dem, så vil deres sind til sidst indhente det.
David kalder sine opfindelser for "biohacking-praksis". Bruger hans egne teknologier, Qi Coil, Aura Coil, Resonant Wand, Theralite rødt lysterapi senge, QiEnergy.Ai… og Tai Chi, Qi Gong og meditation (hvis disse betragtes som biohacking-praksis).
David Wong er inspireret af Nikola Tesla, Bruce Lee og Jesus.
Hans meditationspraksis er en unik kombination af åndedræt, visualisering og frekvenser.
Dette er hvad han siger:
"Noget er smukt, når det får dig til at sætte pris på at være i live".
"Succes er, når du har taget et skridt i retning af at blive den person, du var ment til at være, og bliver ved med at gøre det hver dag i dit liv".
Han udgav en bog kaldet "Life of Qi: The Science of Life Force". I den afslører han sin selvhelbredende rejse og præsenterer nogle store videnskabelige eksperimenter udført på Qi-energi, som ingen taler om. Vigtigst af alt, vil du lære, hvordan du låser op for Qi-energi og transformerer dig selv 1 % om dagen.
Den er tilgængelig i paperback, digital og lydbog på www.UseTheQi.com.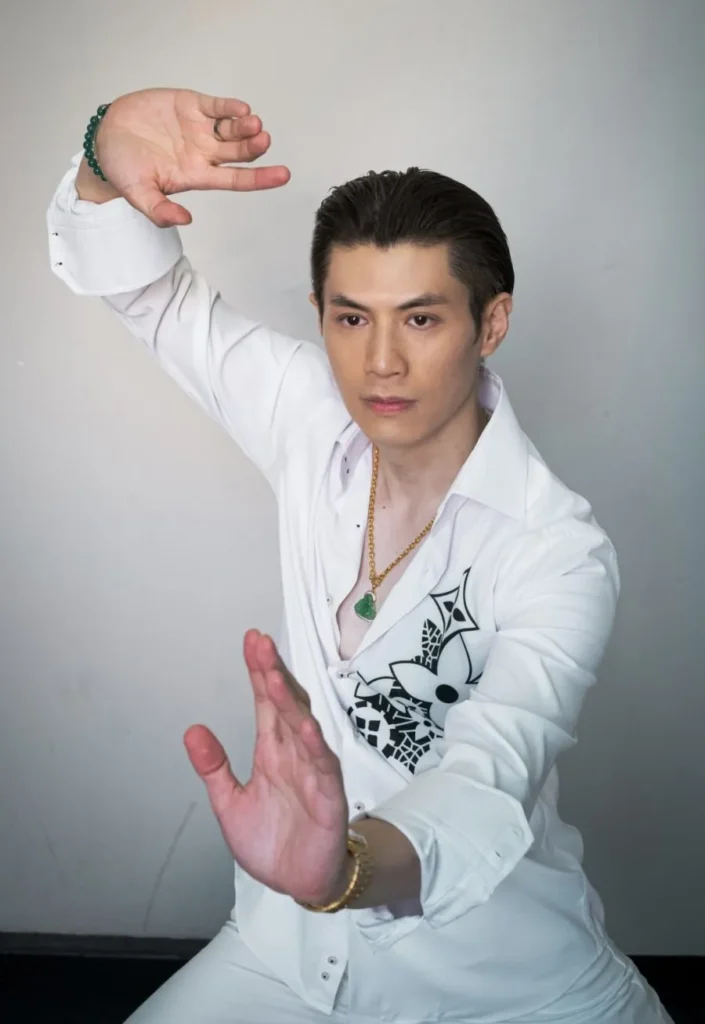 Jeg vil forblive tro mod helt naturlige "biohacks", selvom jeg erkender, at andre i tilfælde af sygdom kan have brug for en stærkere indflydelse på deres energifelt